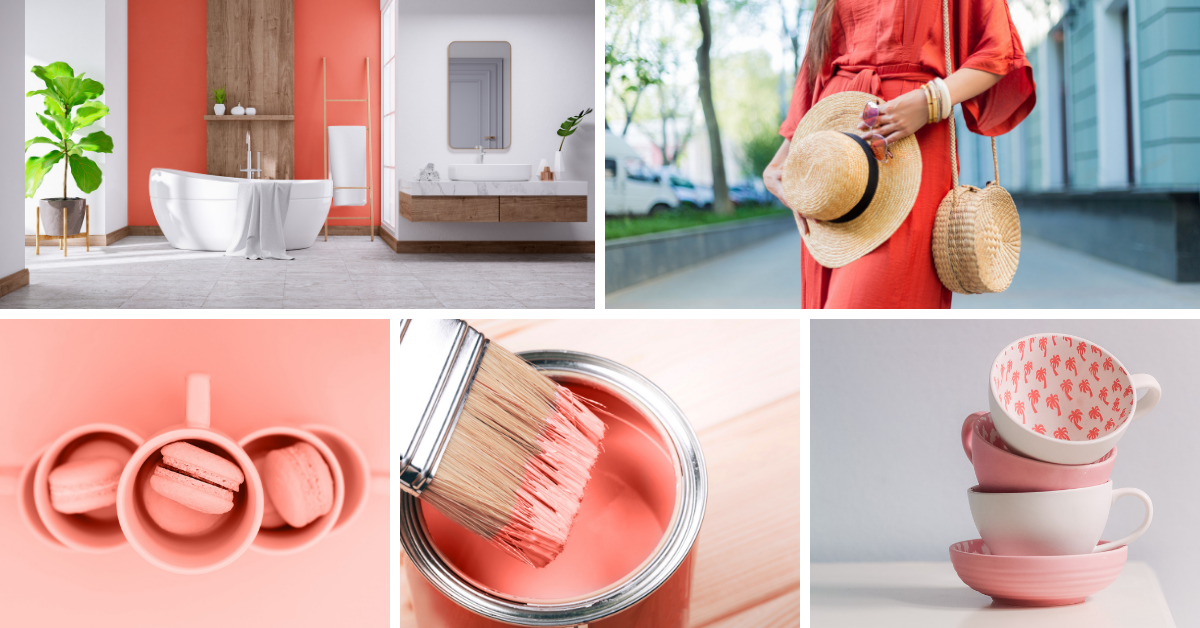 Live Colorfully! Living Coral is the 2019 Pantone Color of the Year
Color in our everyday world is a reflection of our global attitude.  It influences every industry from the entertainment world to the auto industry and, yes, even politics (think red states vs blue states).
Since 2000, Pantone, an industry leader on color has been forecasting and influencing our global world economy and attitudes with their annual "color of the year" selection.  Historically, color has reflected the emotions of different time periods and events of a particular decade.
The 1960s — A turbulent and socially revolutionary period was reflected with the use of "psychedelic" colors.  The hot pinks, oranges and lime greens were often colors described by users of psychedelic drugs.
The 1970s — The world retreated into earthy tones as it became globally aware of the fragility of our environment.  The first Earth Day was celebrated in April 1970 and popular appliance colors of avocado green and harvest gold were all the rage.
The 1980s — As the world economy began to upturn and MTV emerged as a leading entertainment player, colors became more subtly vibrant, as mauves, purples, and rose played out against grays. 
The 1990s — A mixed-up economy with fluctuating interest rates, coupled with an awareness of social responsibility (reduce, reuse, recycle!), resulted in a mix of "grunge" colors like muted blues, yellows and reds.
The new millennium brought technological advances quicker than ever before.  The stress created by computers, mobile phones, and gaming devices brought a need to decompress from constantly being turned on.  The colors of the 90's became more neutral and eventually morphed into the "grays" used today. 
Today's homes and furnishings are designed almost exclusively in gray tones.  Blue gray to red grays and every hue in between are used extensively in all areas of design.  So it is not surprising that Pantone's 2019 color of the year is…..a very bright, energizing but soulful color named "Living Coral."
In a time of political conflict and social unrest, "Living Coral provides nourishment, playfulness and even encouragement."  It is a wonderful colorful accent to a palette dominated by grays. Use it on pillows, or add it as a throw over a sofa or on a bed.  This playful color can be even be used on pet accessories.  Have fun with it — that is what it is meant to do.