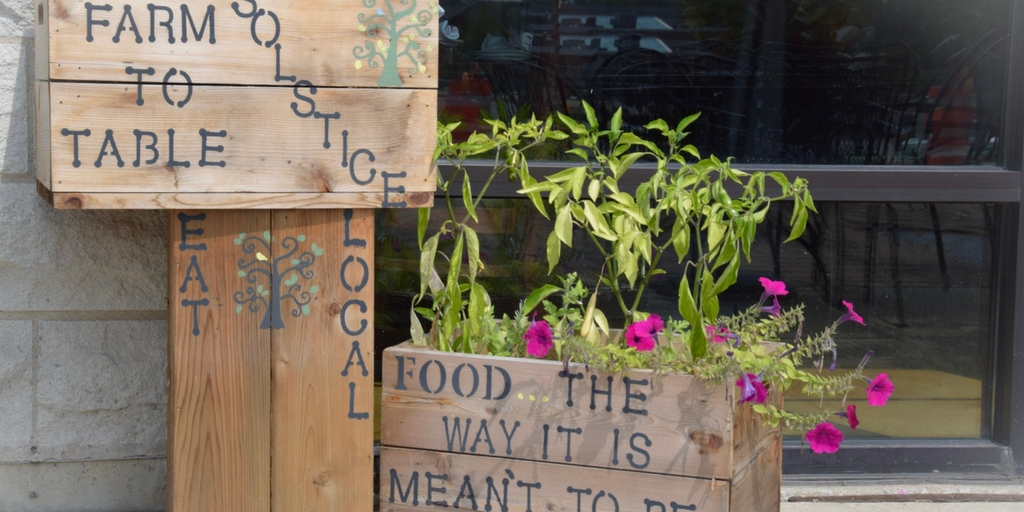 Bon Local'ppetite! Our Favorite Farm-To-Table Restaurants in Chicago's Western Suburbs
Charcuterie boards are an entertaining staple — from enjoying a crisp fall night on the front porch to an elegant night on the town. What could make this delicious treat even better? When the creamy brie, pickled jalapenos, peppery sopressata, and ripe olives, come from locally-sourced, hand-chosen vendors.
When it comes to eating – we're all about supporting local business. Here's a look at some of our favorite farm-to-table restaurants you absolutely must try around town!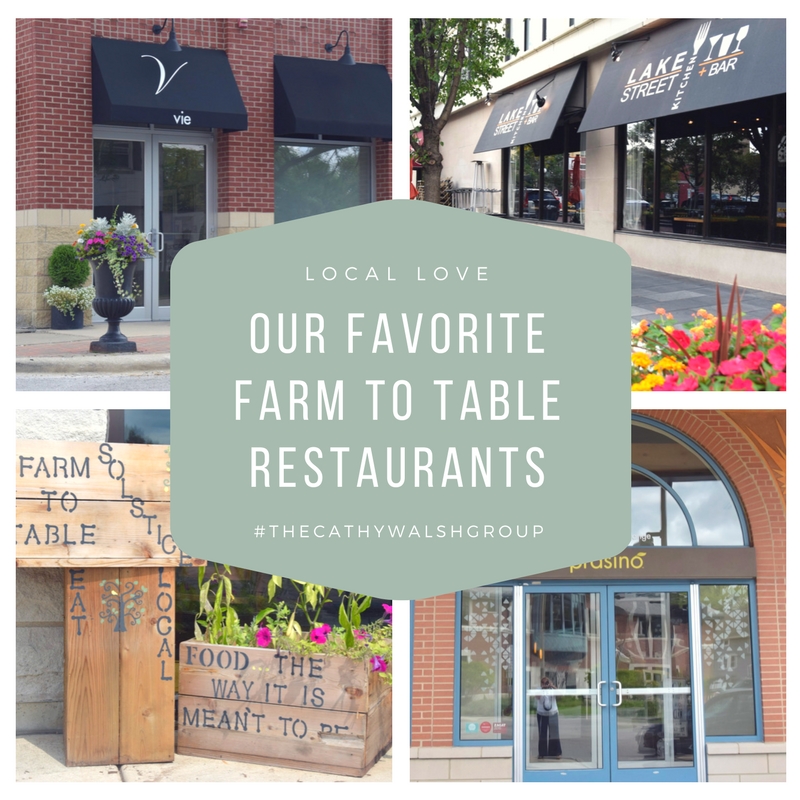 Vie
4471 Lawn Ave, Western Springs
For reservations, please call (708) 246-2082.
www.vierestaurant.com
Placed just off the Western Springs Metra stop, just as the name implies, this bistro is full of life! The menu is updated daily only to showcase the finest ingredients and flavors. We absolutely love the wine pairings – they are perfection!
Solstice
800 Hillgrove Ave Suite 104, Western Springs
For reservations, please call (708) 505-4684.
www.solsticerestaurant.com
This has quickly become one of the area's favorite local spots this summer – and we couldn't agree more! From breakfast, to lunch, and dinner now served on Fridays and Saturdays – every bite is a purely fresh, deliciousness! Solstice partners with the best vendors from butchers, to farms, and local craft beer and wine, this is somewhere you have to check out.
Prasino
93 S La Grange Ave, LaGrange
For reservations, please call (708) 505-4684.
www.prasino.com/locations_lagrange.html
With a large patio and chic indoor seating, you'll often find this one of the most bustling places downtown LaGrange! The breakfast menu is very popular – even Mila Kunis and Ashton Kutcher have been seen enjoying! Visit and order the Pretzel Croissant French Toast – you won't regret it.
Lake Street Kitchen + Bar
1101 Lake Street, Oak Park
For reservations, please call (708) 383-5253.
www.lakestreetkitchenbar.com
Come for the California Club – stay for the trivia on Monday nights at 7pm and 8pm! The menu changes seasonally – but we ensure your meal will be as lively and exciting as the atmosphere at the heart of Lake Street.